SM100C New Design Confectionery Packaging Machine Confectionery Packaging Machine Product DescriptionSENIO MACHINES are CE certificated.
SENIO Automatic carton packing machine is suitable for all kinds of particles, powder and other materials packaging boxes, bags, and also some specific box.
It meet all kinds of food packaging, chemical packaging, washing powder, pet food and agricultural products packaging requirements.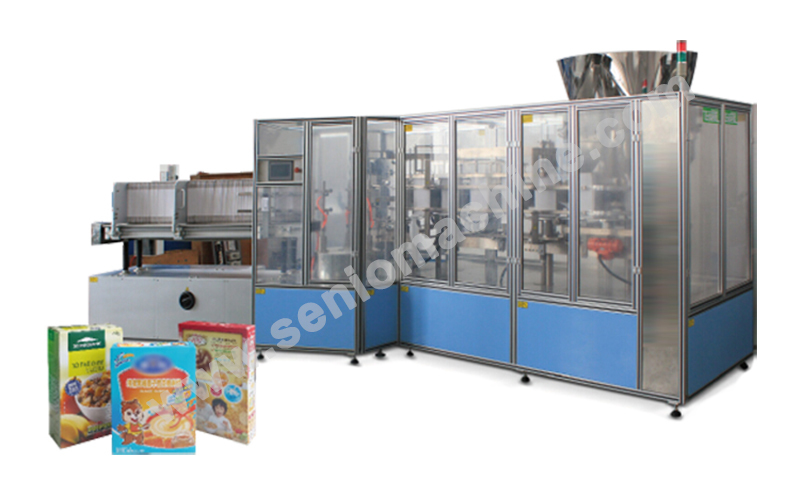 Confectionery Packaging MachineFeaturesTotal line is made of stainless steel, all parts contact with material are made of 304 stainless steel. Weld burnish, surface polishing treatment. Control system: auto/manual. Confectionery Packaging MachinePacking Samples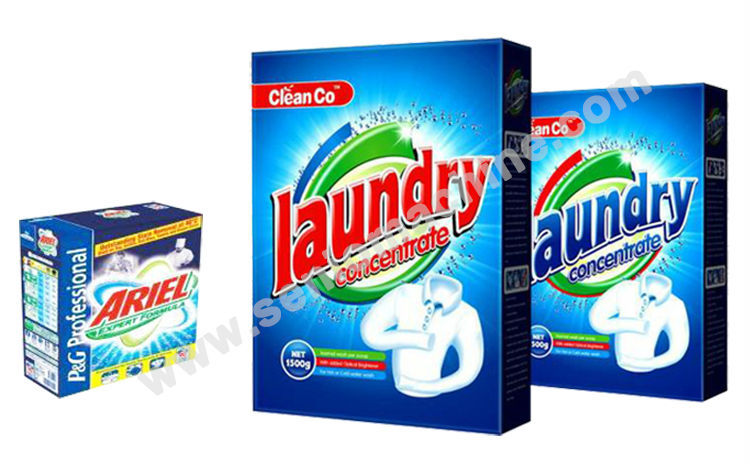 Showroom:
Confectionery Packaging MachineTechnical Parameters


| | |
| --- | --- |
| Box range | 80*30*160mm (L*W*H)to 200*80*300mm (L*W*H) |
| Capacity | Maximum:100 box/min (500g: 70 box/min, 1000g: 45 box/min) |
| Power | 1.5Kw |
| Weight | 1200Kg |
| Dimension | 5500*3600*2100mm (L*W*H) |
Confectionery Packaging MachineDetailed Images1. Carton is placed by manual on machine 800-1000 box.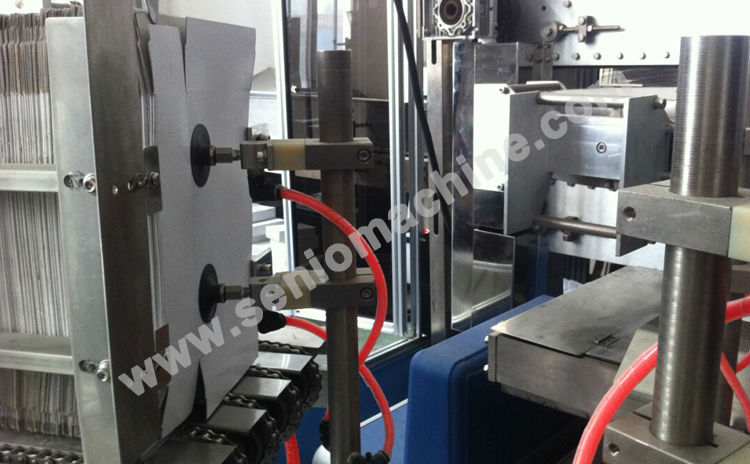 2. Cartons going through the subsequent packaging process.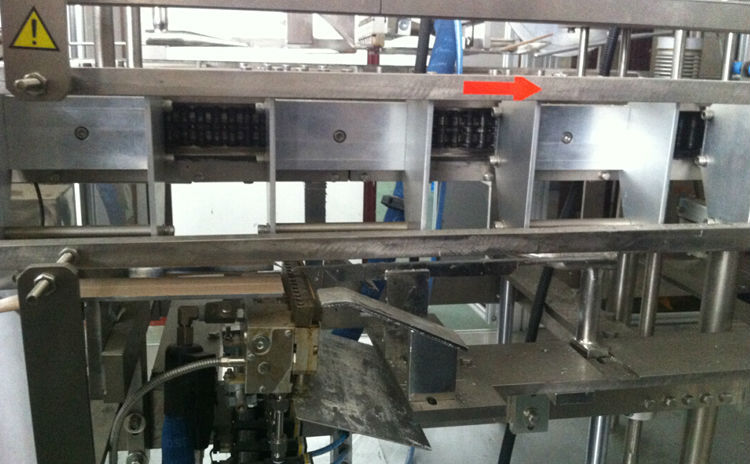 3. When the box into the blanking station, rotating bin under the effect of CAM open and feeding into the carton. Under the rotating bin, equipped with a vibration platform, vibrating the material.
4. After vibration, folding box on the mouth, spray glue and sealing box, then pushing finished product by to conveyor.
Production Line: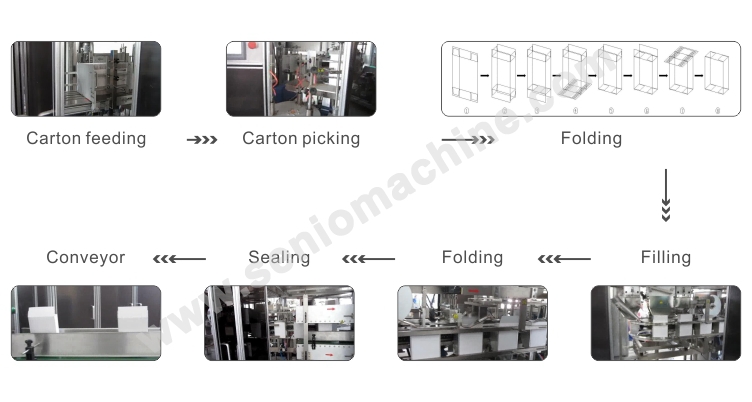 Components:


| | | |
| --- | --- | --- |
| Name | Brand | Origin |
| PLC | Siemens | Germany |
| Touch Screen | Siemens | Germany |
| Servo Motor | Panasonic | Taiwan |
| Servo Drivers | Panasonic | Taiwan |
| Transducer | Delta | Taiwan |
| Solenoid Valve | AirTAC | Taiwan |
| Contactor | Schneider | France |
| Relay | Schneider | France |
| Motor Circuit Breaker | Schneider | France |
| Phase Sequence Protector | Schneider | France |
Confectionery Packaging Machine Packing & Shipping
Confectionery Packaging MachineCompany InformationOur Clients:
Our Workshops:

Confectionery Packaging MachineAfter-Sales ServiceGuaranty: One Year One set of consumable accessories will be provided with the machine. Before delivery, we will adjust the machine to fit for your product. Any question, you can mail/call us at any time, our most experienced engineers are assigned to give consulting service, and always available for dispatching abroad.All spare parts are always available for delivery. Manual is in English. Confectionery Packaging MachineRelated Products (click photos to view) :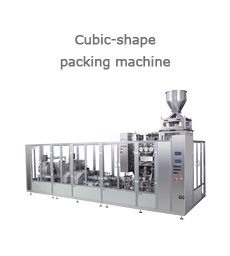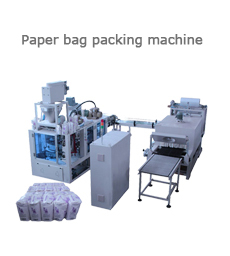 Confectionery Packaging MachineAutomatic ancillary facilities available: