A Set Of Automatic Salted Peanut Packaging Machine
KingSun delivers a complete range of Automatic Packaging Machine including Flow Wrapping Machine, Vertical Form Fill Seal Machine and Sachet Packaging Machine for packing food and non-food applications. Our affordable, easy to use Automatic packaging machine are suitable for company wanting to automate their packaging processes for the first time or to the larger producer looking for more productivity and efficiency. Combined Parts KDS-520SC
1:KDS-520 Series Machine 2:Multihead Weigher 3:Z-Type Bucket Elevator 4:Vibrating Feeder 5:Supporting Platform 6:Finished Product Conveyor
Applications
This Automatic Packaging Machine is ideal for producing bags fo Granule and Slice within 2000ML.
Granule: Candy, Nuts, Dried Fruit, Animal Feed, Coffer Beans, Seeds, etc.Slice: Potato Chips


Packaging Types


Standard Features
A: Reasonable and Closed Structure frame construction.B: Servo-Driven film transport system and cross sealing jaws.C: Double film transport belt pull the film through the forming area.D: Industrial PC, and colour touch screen.E: Display on machine status, diagnostic, production data and alarms.F: Full synchronization for date printer and feeding.G: Convenient changeover the bag size by replace bag former.H: Precision bag length control at packaging high or low speed.I: Ejector for empty or wrong packaging including prevent product to be jammed. J: Automatic detection for the end of packaging film.K: Be food touched place made of stainless steel. Tech Features


Item
KDS-520
Capacity
5-60 BAGS/MIN
Packaging Film
Width: 520 MM

Packaging Bag
Length: Max 80-400 MM

Diameter: /
Width: 150-250 MM

Thickness: 0.04-0.09 MM
Machine
Weight: 550KG
Power
220V, 2.2Kw, 50Hz
Dimension: 1500x1140x1540 LxWxH MM
Specifications may vary according to application, and the right is reserved to make changes without notice. Machine Details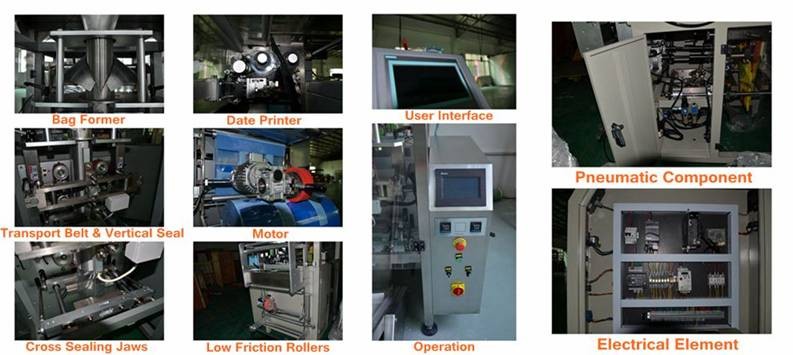 Option A: Mild or stainless steel Structure frame.B: Date PrinterC: Labelling DeviceD: Exhaust DeviceE: Inflate Device F: Punching Device ( Hole/Euro Slot)G:Gusseted DeviceH:Special easy
open knife shapes. Why Choose Us ? A: Working in this field more then ten year. B: Professional, reliable, honest, manufacturer.C: Different packaging machine own itself workshop.D: Gain a good reputation from long-term partner, agency, and client.E: Most of machine parts from stock.F: Offer most suitable and efficient packaging solution according to your specific requirements.G: Good after sale service. According the actual situation offer assistance or send our engineer to the site.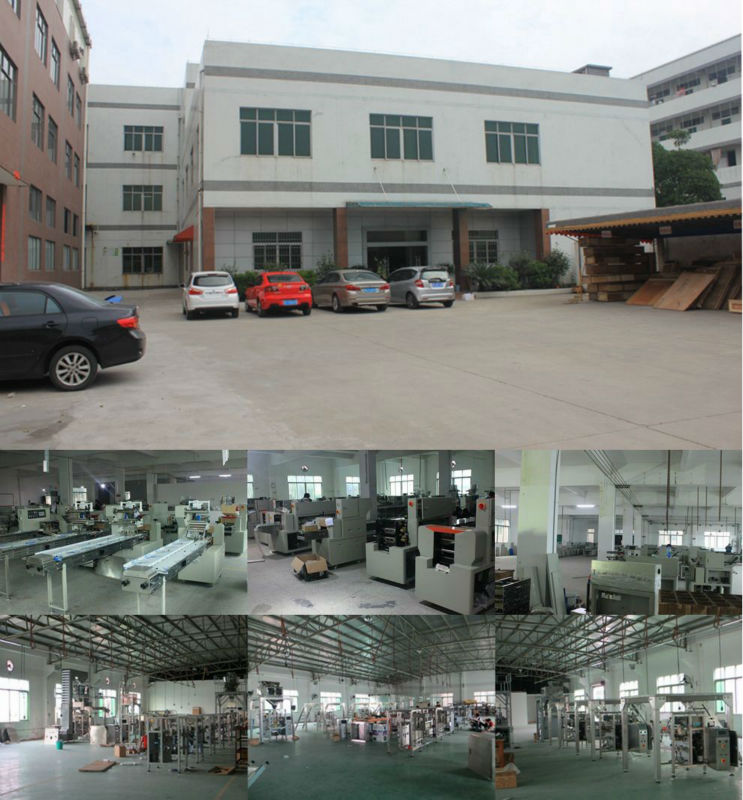 Welcome to KingSun factory !!! Sincerely look forward to cooperate with you !!!